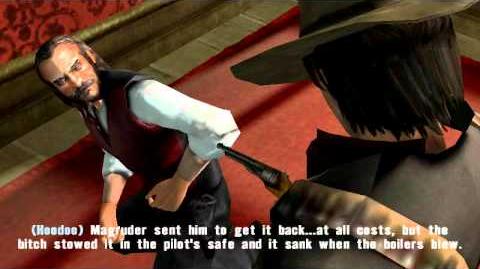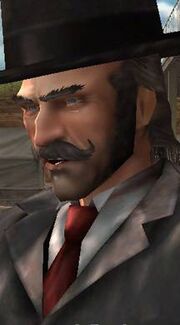 Hoodoo is a lawman of Empire, and a henchman of Magruder's. He initially deceives Colton into trusting him, but Colton catches on when Webb and Rudubaugh slay an unarmed citizen in cold blood. Colton later kills him as well, claiming that he has "no thugs with badges" to hide behind anymore. 
Ad blocker interference detected!
Wikia is a free-to-use site that makes money from advertising. We have a modified experience for viewers using ad blockers

Wikia is not accessible if you've made further modifications. Remove the custom ad blocker rule(s) and the page will load as expected.