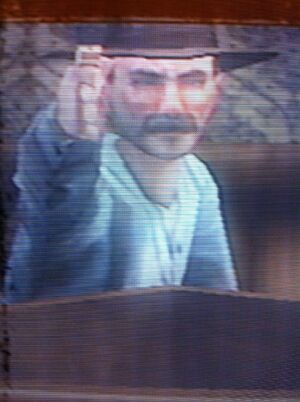 WANTED: GEORGE 'WHISKERS' MAHONEE FOR THE WANTON MURDER OF AN EMPRIRE BARBER FOLLOWING A BAD BEARD TRIM. KNOWN TO BE FOUND GAMBLING IN THE ALHAMBRA SALOON.
George "Whiskers" Mahonee age 92

Dead:

$10.00

Alive:

$15.00

Location:

Alhambra Saloon

Crime:

Murder of an Empire barber
Ad blocker interference detected!
Wikia is a free-to-use site that makes money from advertising. We have a modified experience for viewers using ad blockers

Wikia is not accessible if you've made further modifications. Remove the custom ad blocker rule(s) and the page will load as expected.